TIME IS A GIFT
El Tiempo Es Un Regalo
By
Mary Hunt Webb
Posted Saturday, December 31, 2016
Time dominates our lives. [Photographer: Martha Cecil. Photo courtesy of Stockvault.net.]
Time. We worry about it as we struggle to maintain appointments and schedules. We study it in history books and read about it in historical novels. We preserve it in historic bridges, buildings, cars, and airplanes. We fuss about it when others keep us waiting and don't honor their commitments. We pay for time in parking meters.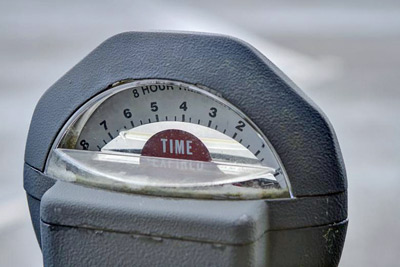 The world's first parking meter was invented by Carl C. Magee and was installed in downtown Oklahoma City, Oklahoma on July 16, 1935. [Photographer: Geoffrey Whiteway. Photo courtesy of Stockvault.net.]
And we celebrate the passing of time at the end of an old year and the beginning of a new one. Time is a bridge to the future as well as a bridge to the past. While many say that it is a waste of time to look back, we can learn from what has happened in the past so that we can avoid the repetition of mistakes while we plan for the future.
In that respect, the Bible is a great teacher because the people about whom we read within those pages have a great deal to teach us. When a group of Sadducees, that did not believe in the resurrection, came to Jesus with the intent of trapping Him with His words, "Jesus answered and said to them, 'You are mistaken, not knowing the Scriptures nor the power of God.'" (Matthew 22:29, New King James Version)
That is one of the benefits of reading the Bible daily. As we become familiar with the teachings that God offers us through it, we can use it as a guide for our daily lives.
When we feel unloved, we can take comfort in God's love. Jesus said, "for the Father Himself loves you, because you have loved Me, and have believed that I came forth from God." (John 16:27, New King James Version) We need not despair because Romans 5:5 assures us, "Now hope does not disappoint, because the love of God has been poured out in our hearts by the Holy Spirit who was given to us." (New King James Version)
When you feel frustrated in the race against time and in the rush to get everything done, it is important to remind yourself that Philippians 4:13 tells you that, "I can do all things through Christ who strengthens me." (New King James Version)
We never need to feel that time and the world are working against us because Romans 8:31 assures us, "What then shall we say to these things? If God is for us, who can be against us?" (New King James Version)
As we face the New Year and the future, I pray that you will take time to read the Bible and let it teach you. There is no time like the present to start. After all, time is a gift. As long as we are alive, it is God's present to us. Let's use it wisely.
BIBLE VERSES FOR THIS POSTING
Matthew 22:29 — Jesus answered and said to them, "You are mistaken, not knowing the Scriptures nor the power of God. (New King James Version)

Mateo 22:29 — Entonces respondiendo Jesús, les dijo: Erráis, ignorando las Escrituras y el poder de Dios. (Reina-Valera 1960)

John 16:27 — For the Father Himself loves you, because you have loved Me, and have believed that I came forth from God. (New King James Version)

Juan 16:27 — Pues el Padre mismo os ama, porque vosotros me habéis amado, y habéis creído que yo salí de Dios. (Reina-Valera 1960)

Romans 5:5 — Now hope does not disappoint, because the love of God has been poured out in our hearts by the Holy Spirit who was given to us. (New King James Version)

Romanos 5:5 — Y la esperanza no averguenza; porque el amor de Dios ha sido derramado en nuestros corazones por el Espíritu Santo que nos fue dado. (Reina-Valera 1960)

Philippians 4:13 — I can do all things through Christ who strengthens me. (New King James Version)

Filipenses 4:13 — Todo lo puedo en Cristo que me fortalece. (Reina-Valera 1960)

Romans 8:31 — What then shall we say to these things? If God is for us, who can be against us? (New King James Version)

Romans 8:31 — ¿Qué, pues, diremos a esto? Si Dios es por nosotros, ¿quién contra nosotros? (Reina-Valera 1960)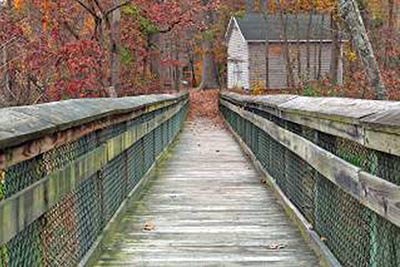 Time is a bridge between the past and the future. [Photographer: Nicolas Raymond. Photo courtesy of Stockvault.net.]
Return to the top of the page