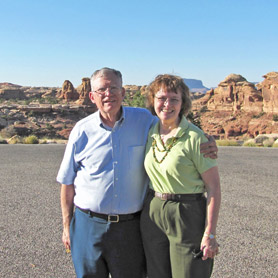 Welcome to our Webb site
Congratulations! You have successfully found your way to Mary's homepage.
Mary Hunt Webb is an inspirational and motivational speaker. Mary's husband, Morris, is her prayer support, road manager, and technical expert. (You're viewing the fruit of his labors right now!) Together, the Webbs have traveled to many states to share encouragement and God's love.
You are free to browse through the Webb's home on the web. You can easily find your way around this site by using the underlined links that are near the upper left-hand corner of each page.
Look for more changes as we continue to update our Webb site.
NEW CHRISTIANS ARE LIKE CATERPILLARS
Cristianos Nuevos Son Semejanetes a Orugas
By
Mary Hunt Webb
Posted Saturday, March 25, 2017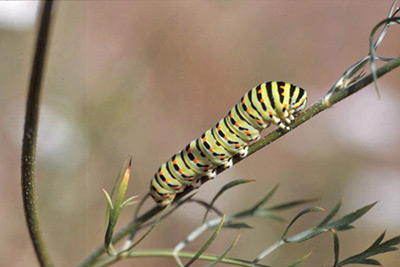 This striped caterpillar is similar to the one found in our garden. [Photographer: Munch Pierre. Photo courtesy of Stockvault.net.]
Toward late March, I saw my first butterfly this year. The temperature was warm and the trees had budded out and blossomed. Seeing that butterfly reminded me of another day when our grandson, Denny, and I were watering plants in our yard. That's when he discovered a caterpillar with stripes across its width. Fascinated, he watched as the creature greedily munched on the parsley that I had planted for seasoning our food. The next time Denny came to us, he was disappointed not to find the caterpillar. He thought that a bird had eaten it but I assured him that I had seen a black swallowtail butterfly that indicated that the caterpillar had completed its early life cycles during his absence.
That caterpillar encounter reminded me that, as immature Christians, it is not unusual for us to go through a stage where, like caterpillars, our manners are not very good. We may not be concerned that we are taking what properly belongs to others, or talking out of turn, or not taking turns at serving in the church. Although the various stages of development are not pretty to watch, growth is taking place. Those that are patient with us will witness over time an amazing transformation into a person quite unlike the old one. Second Corinthians 5:17 tells us to expect such changes when it says, "Therefore if any man be in Christ, he is a new creature: old things are passed away; behold, all things are become new." (King James Version)
The presence of Christ brings about adjustments in each of us. And, in the same way that we expect others to be patient with us while Jesus transforms us, we must also demonstrate patience while others pass through unattractive stages on their way to becoming what God intended them to be. When we do so, we will witness the power of God's transforming love!
BIBLE VERSE FOR THIS POSTING
2 Corinthians 5:17 — Therefore if any man be in Christ, he is a new creature: old things are passed away; behold, all things are become new. (King James Version)

2 Corintios 5:17 — De modo que si alguno está en Cristo, nueva criatura es; las cosas viejas pasaron; he aquí todas son hechas nuevas. (Reina-Valera 1960)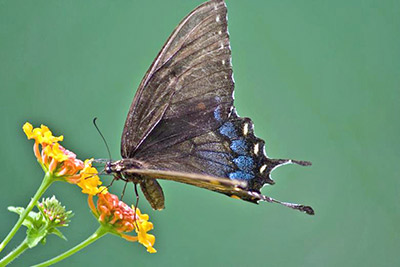 "Therefore if any man be in Christ, he is a new creature: old things are passed away; behold, all things are become new." (2 Corinthians 5:17, King James Version) [Photographer: Marianne Venegoni. Photo courtesy of Stockvault.net.]
Return to the top of the page